By now, we can pretty much all agree that the boho bridal trends have dominated the market for quite some time now. The effortless yet romantic feel has definitely had its time to shine, so if you're looking to change things up with something a little unexpected, then we've got just the right 'do for you!
With 90s fashion making such a strong comeback, it only makes sense that it trickles down into our current hair and makeup trends. We all remember the tight twists, braids and sleek ponytails that our mothers tortured us with (the butterfly clips made the pain worth it), but we definitely won't take it THAT far on your wedding day! Although we're throwing it back and living for the nostalgia of our childhood, we're going to give you a modern bride take on some oldie but goodies that are worth considering. Take a look…
Keepin It Simple
Buns were EVERYTHING in the 90s. A lot of the times there were multiple (think Gwen Stefani in the early No Doubt days). We're going to keep it simple with just one for a sleek yet untamed top knot! Add an embellished hairpiece to take it up a notch if your wedding is a tad more formal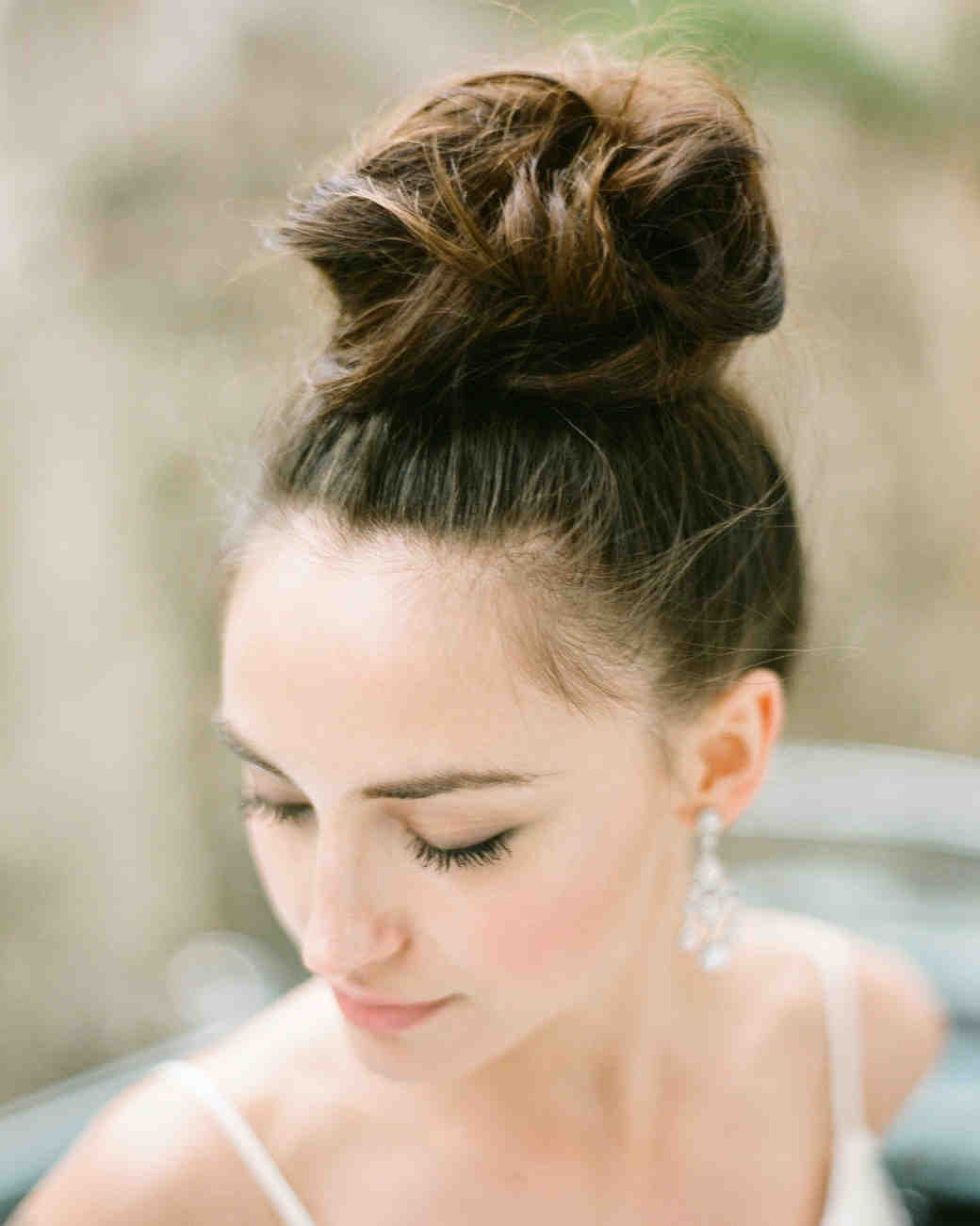 https://www.instagram.com/p/Bfiw1gKAMNE/?utm_source=ig_embed
Au Natural
Tight ringlets were all we knew before beach waves took over. Step away from the flat iron and show off your gorgeous tendrils with a HIGH pony and cascading curls. There's nothing like being able to embrace your natural beauty and being true to yourself on your big day!
The Bubble Pony
What a cute way to incorporate your playful personality, right?! Keep it modern and sleek, pull out some wispies for a less structured look or add some sparkle with something dreamy like these gorgeous star and pearl pins.
How'd you like our little walk down memory lane? We told you it would bring back some memories (we promise we'd never suggest something that you'd cringe over in your wedding photos in 10-20 years)! We hope this inspires you to take a step away from the low and messy styles we've got accustomed to and help start a new wave of bridal trends!  What do you think about our beloved 90s fashion making a full comeback? Let us know below!