From a killer party playlist to a poppin' highlight, Rihanna has really taken care of some important essentials for females! The former singer has been WOW-ing us with her ability to really take our needs into consideration when it comes to all things beauty and fashion and man-oh-man has she proved to us that she's got our back!
She broke makeup industry standards in 2017 when she came out with 40 foundation shades–something that was literally unheard of (and hello, can you say PERFECT wedding day foundation?) and then clapped back at us when she launched her size inclusive lingerie line, Savage X Fenty.
Unsurprisingly, both brands have been completely slaying ever since. With the two-year anniversary of Fenty Beauty coming up right alongside the one-year anniversary of Savage x Fenty, we think it's safe to say that this is the year of Queen Rih – and we're LIVING for it!
Rihanna decided to drop a little surprise on us just in time for the thriving lingerie brand's one-year anniversary (and your summer wedding): Savage X Fenty Bridal Box! Um, can we get a "HELL YEA"?! This adorable little accessory box comes with allllllll the things RiRi thinks you'll need to become a savage in the sheets, on your first night as a Mrs (sorry, mom!). It includes white lace heart-shaped pasties, a garter and ruffled handcuffs for $44 (or $22 with a VIP membership). Your hubby can thank us later!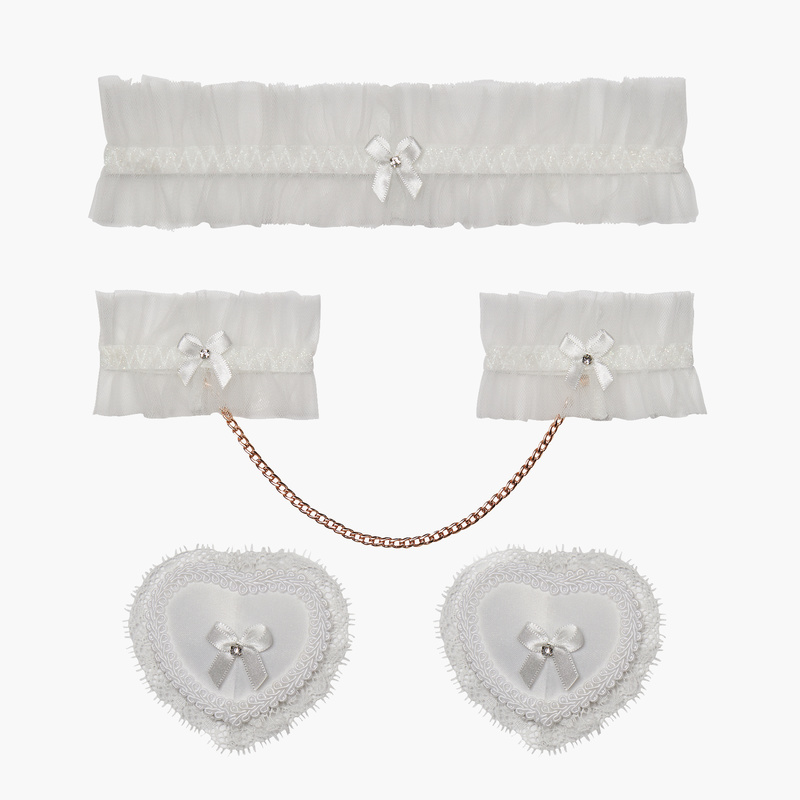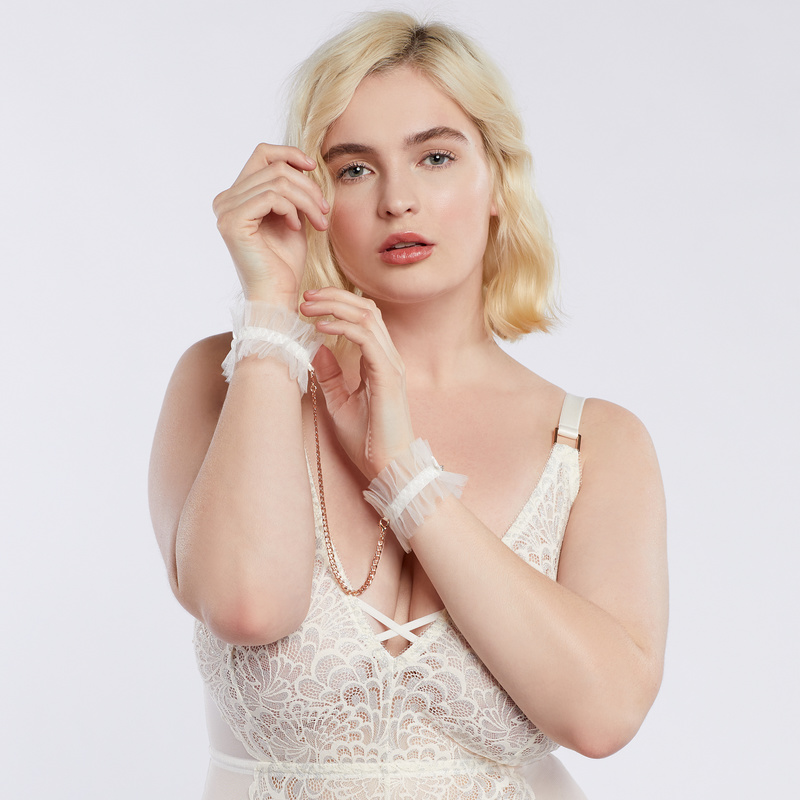 Doesn't that just look like a fun night?! Although the box only comes with fun additions for your outfit, we're sure you're going to love the rest of the lingerie! Not only does this brand range from 32A-46DDD but there's a great selection of styles. Need the perfect strapless bra for your wedding day? She's got one. Want something sexy for your wedding night? There's plenty to choose from. We grabbed a few of our favorite styles to get you excited about pairing with your Bridal Box, but make sure your fiance isn't around! We don't want to spoil any wedding night surprises!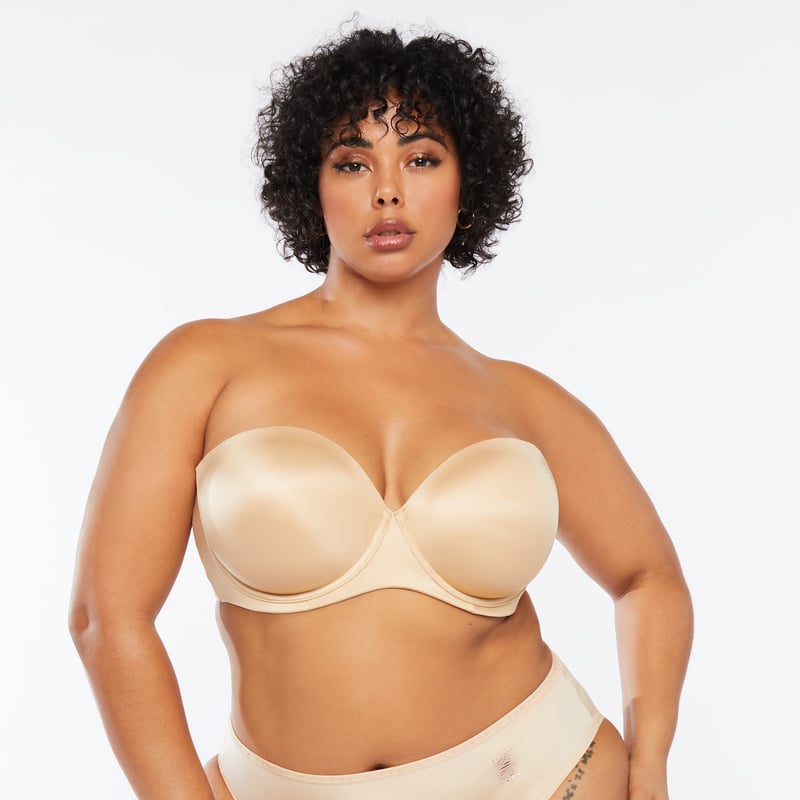 Strapless Bra in Honey Butter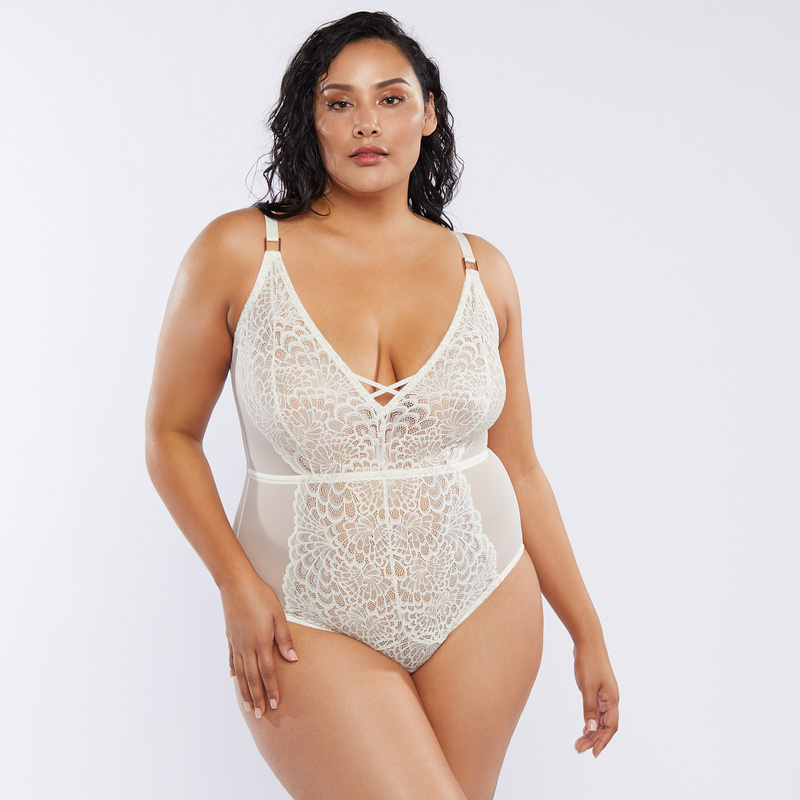 Metallic Lace Teddy in Iced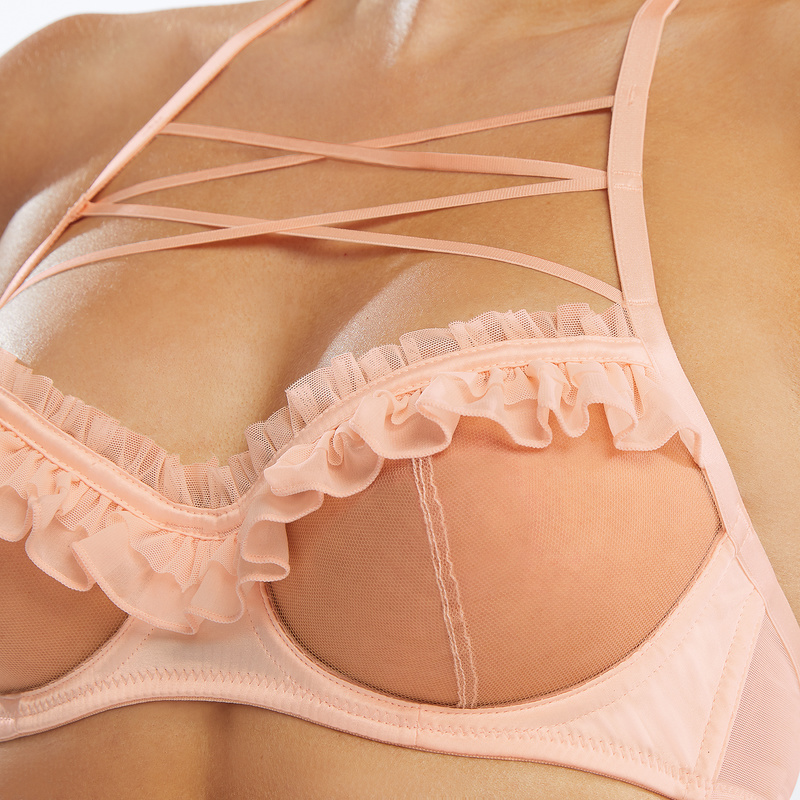 Sheer Underwire Ruffle Bra and Low Rise Open Bikini in Dusty Peach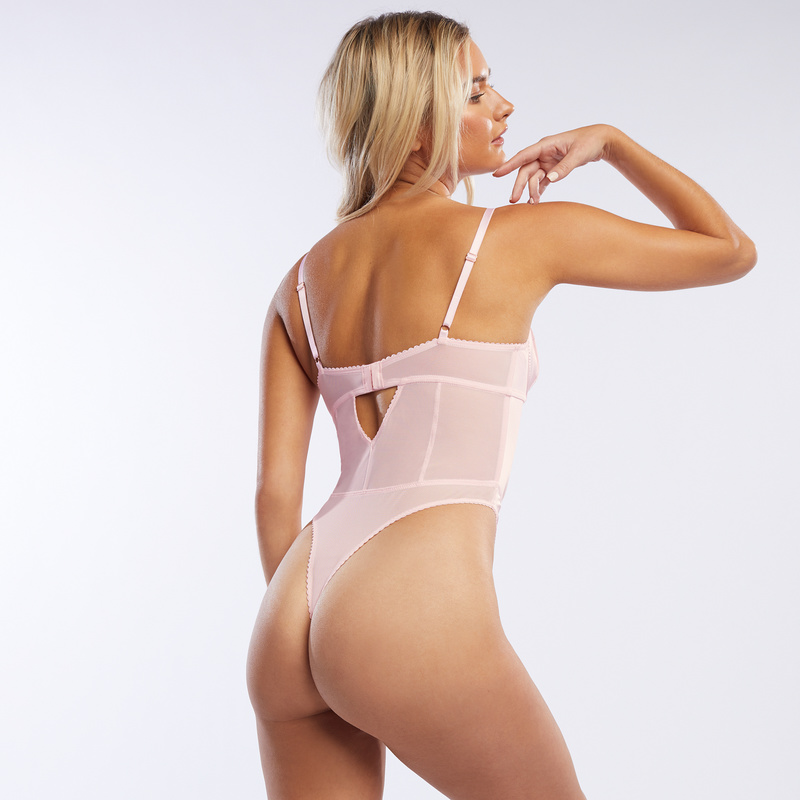 Satin And Lace Bodysuit in Cherry Blossom
We told you there was some sexy stuff in here! We feel like Savage X Fenty really embodies an affordable, practical yet FUN approach on pieces that are so intimate and special to us! There's nothing like feeling comfortable under my umbrella-ella-ella-eh…. Ahem, we mean… underneath it all. 😉