One thing that many brides don't think much about, is the garments they'll be wearing UNDER their most dreamt about outfit. Now you might ask, "why do I need to think about another "outfit" when I've got the most important one picked out?". Well, the answer is, because this itty bitty outfit just may be the ONLY thing you'll be wearing on not just one, but TWO occasions. Hear us out:
It seems like Bridal Boudoir photo shoots are a MUST these days, whether you want to document your engagement and tuck the pictures away or make a special and unforgettable photo album for your husband-to-be. No matter how you choose to use them, they're a GREAT way to see just how beautiful you are! As women, we put a lot of pressure on ourselves to look a certain way, so the lingerie we wear at our boudoir shoot and on our wedding day should make us feel like a sultry goddess to match the smallest outfit we'll probably ever own!
Without the perfect undergarments, we might not reach our sexiest potential and that's just unacceptable on such a big day! Starting the best day of your life with a seductive little number on under your dress will help give you the confidence you deserve to feel all day long. There's something very empowering about having a little secret on underneath all of that fabric! Since It's something you'll be wearing into the late night, you should LOVE it even if you're the only one (of two people) that will see it. Just like the wedding decor and dress are a reflection of your personality, your lingerie should also follow suit (birthday suit* that is). If your dress gives a boho vibe, brands like Free People will most definitely be calling your name! Agent Provocateur is KNOWN for their edgy, jaw-dropping styles, so they'll have some pieces that will be sure to release your inner temptress in the boudoir (and not to mention leave your man speechless). Ever think about rhinestone lingerie? I bet you will now! Maybe your style is sweet and sassy like the line by Dita Von Teese, a woman who knows a thing or two about sexy lingerie. Whichever your preference may be, we've got you (and your little tush) covered!
Possible blog artwork photo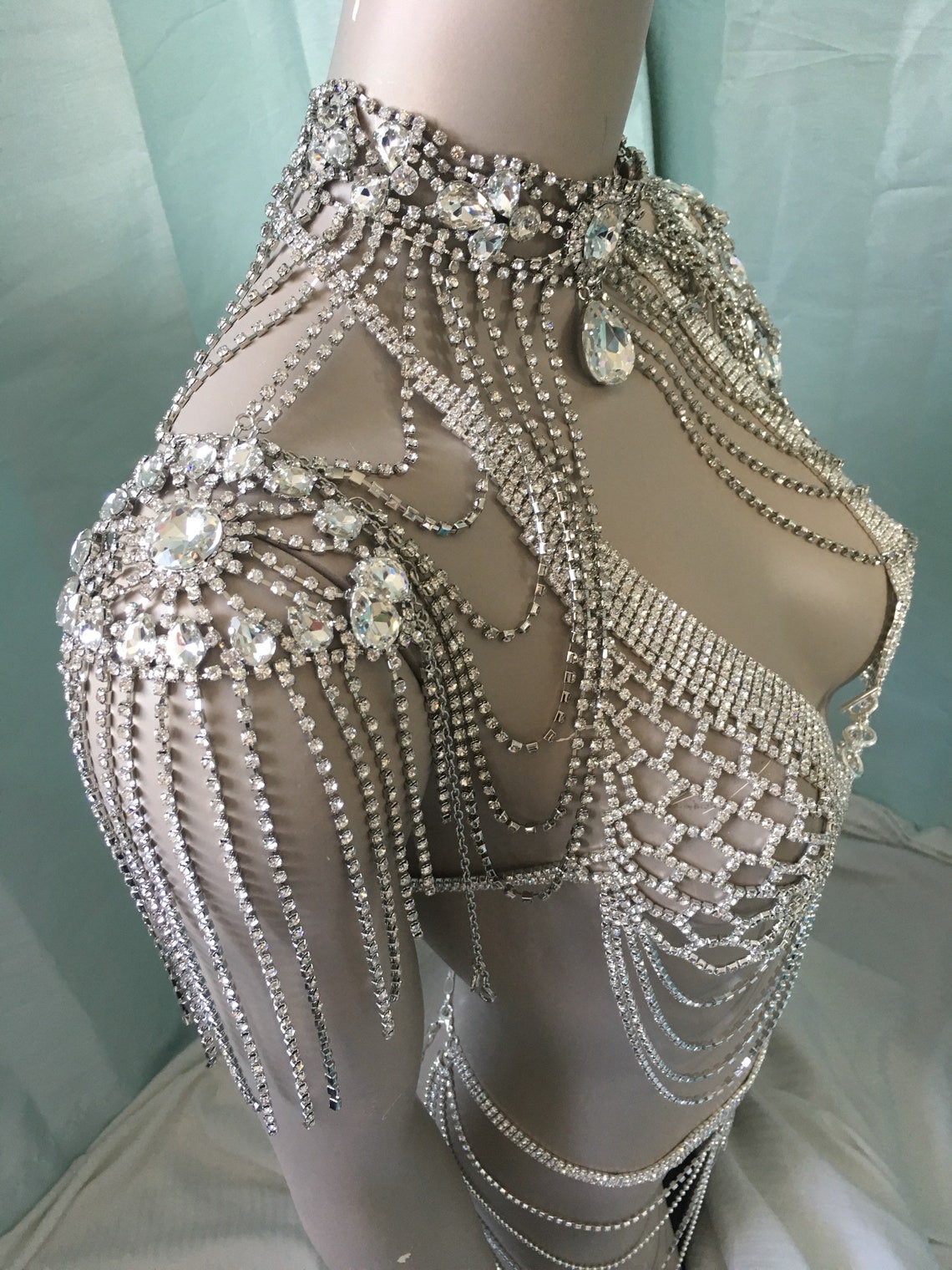 Now that you've seen a few of our favorite "unmentionables" ranging from modest to va-va-voom, let us know what you think your bridal lingerie style would be!