2019 Summer Trends: Swimsuits
The hottest trends for this summer's must-have swimsuits are in. It's time to close that spreadsheet on your screen and go swimwear shopping. Enough work already, time to ditch the pants and #SuitUp. We've rounded up the styles you'll love and will have people doing a double take – because obvs you're so gorgeous. From buzzy neon to animal print pieces, here are the styles that'll have you saying "I'll take one of each".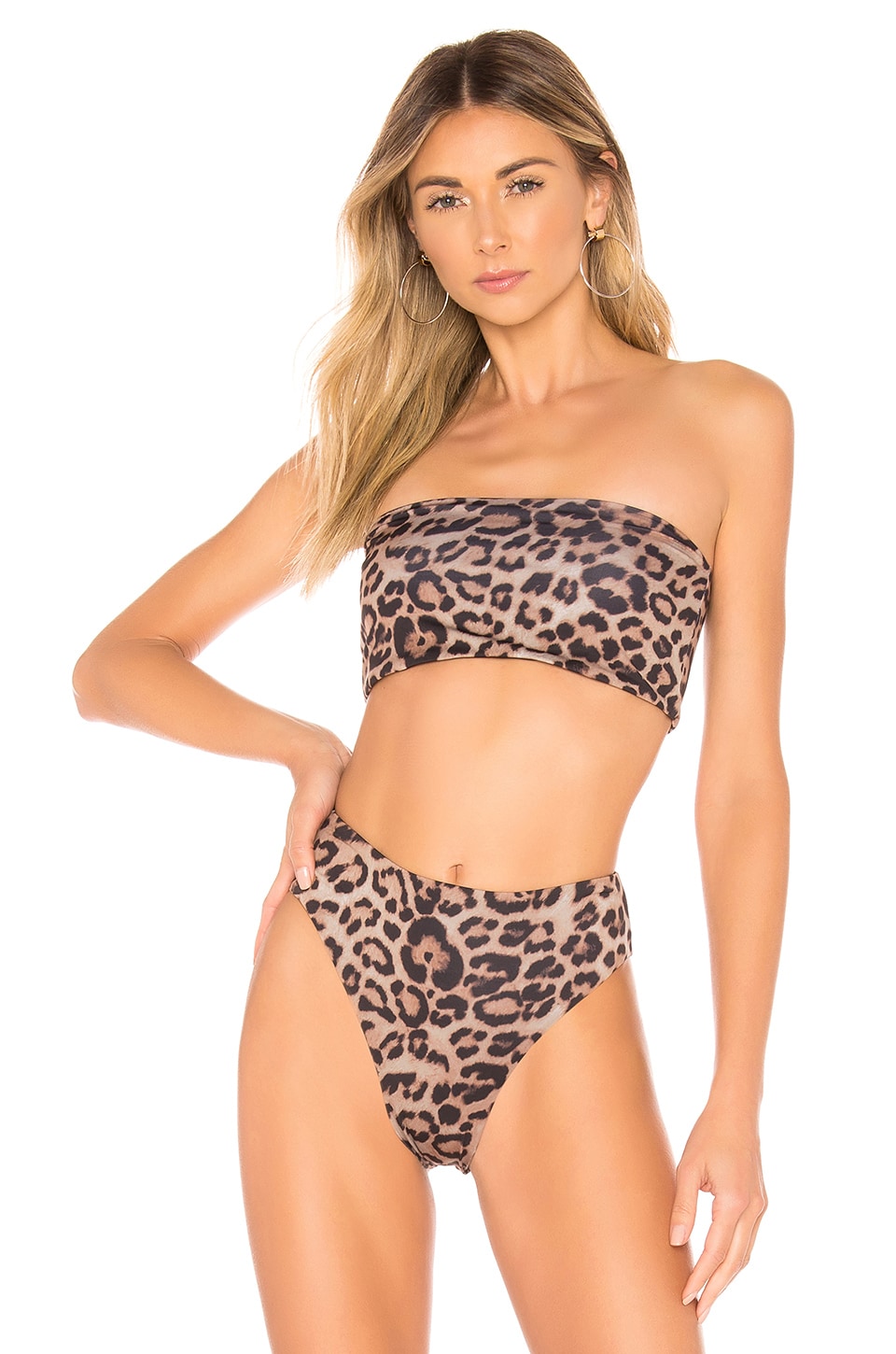 For the timeless babe who wants to bring in prints that'll never feel "seasonless". Animal prints clearly never really go out of fashion. Spritz on some wave spray and channel your inner wild child in this cute swimsuit on your next beachy adventure.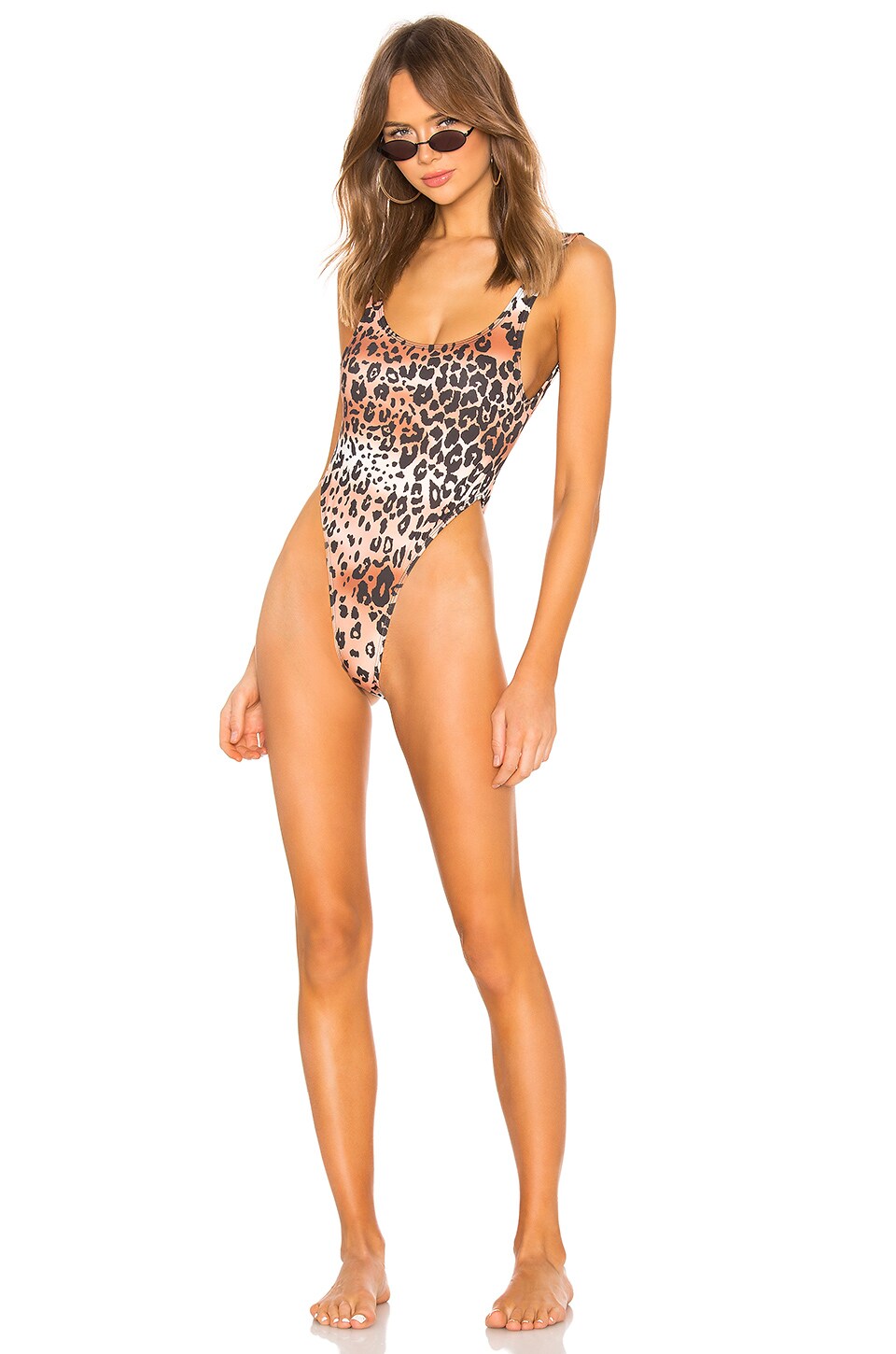 Love versatility? This wildcat print looks just as good on the water as it does with a cover-up bottom when you go from the beach or poolside to the bar. The high cut sides will create the illusion of longer legs. Pair this suit with some gold hoops and sleek sunglasses for a completely fierce look.
Did you know high-waisted bottoms make for a drop-dead gorgeous fit on your curves? Get ready to make a splash with a whole lot of va-va-voom. This throwback 90's inspired style will bring out the natural beauty in you more than ever. Plus, how sweet is it that 10% of profits are donated to protecting endangered animals? Pair it with a flowy off-white linen tunic as you make your big entrance.
For those of you looking for something a little more modest without sacrificing that oompf. This is the "resting beach face" you need to have on this summer. Lime greens and neon yellows have made a splash since Coachella's first weekend. Fun fact, they've been mentioned more than 35,000 times since January on social media. So if you want to look amazing and maybe even get a re-post you #NeedThis in your life.
Have a thing for bold colors? This red bandeau bikini has a figure-enhancing style that'll have you feeling ready for vacay in 3, 2, 1…Pair this fiery red suit with metallic sliders and a chain drop choker to add a touch of your own personality with accessories.
Calling the boldest babes out there who aren't afraid to flaunt their favorite assets. The micro tango bikini  We know some of you are really dying to get that tan look. Create the illusion of a deeper tan with super bright neon colors. Bonus points if you get two of these and have a #twinning moment with your bestie!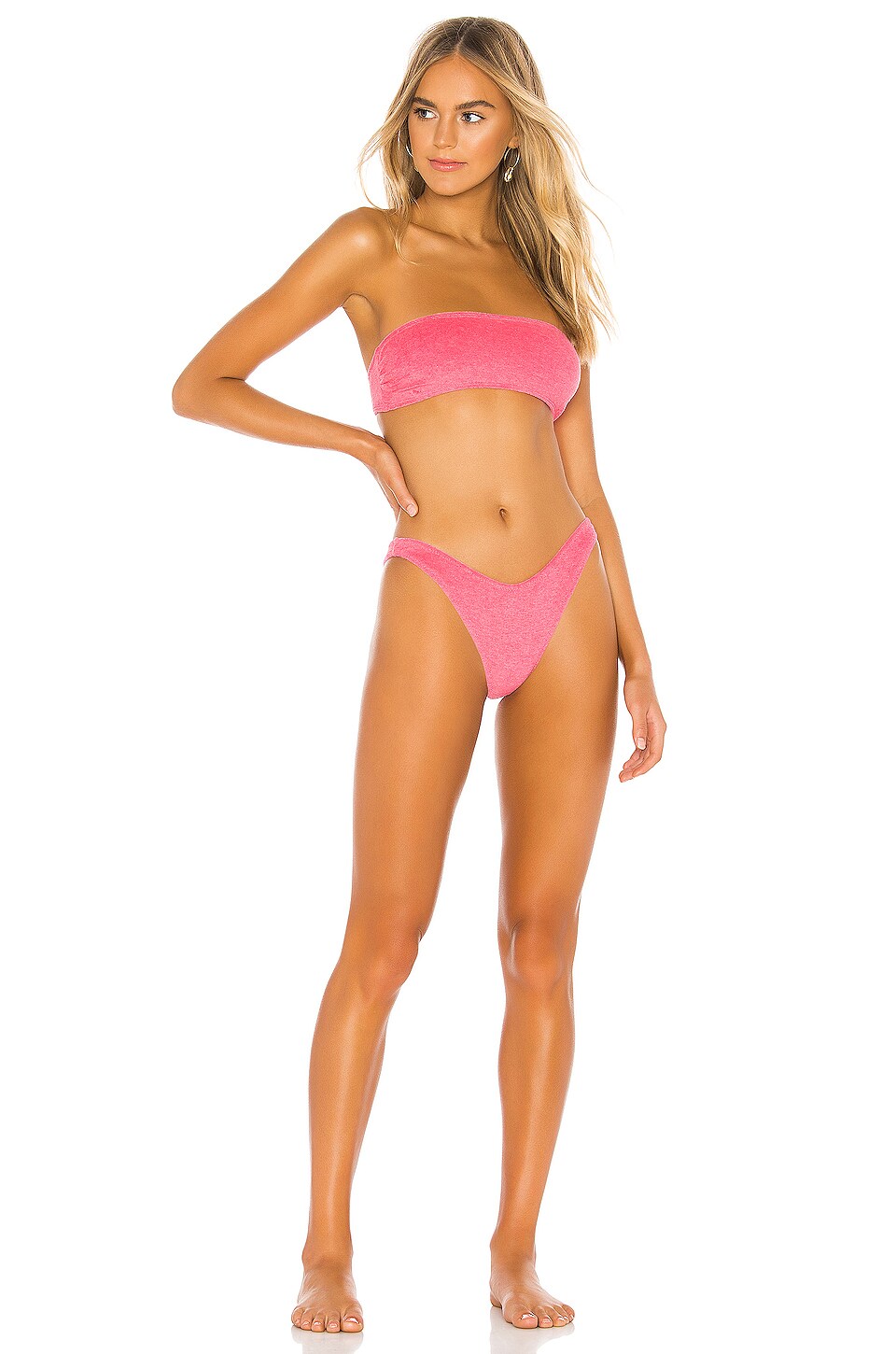 Quench your summer nostalgia with a terry cloth swimsuit. Maybe the soft fabric brings back memories of the Juice Couture tracksuit days. Well, this fabric is making a comeback! So if you're ready to embrace the trend revival, why not make a statement with these cheeky bottoms? You know you can work it! 😉
Can't make up your mind on which you like best? We don't blame you, we want them all! Tell us a few of your favorites in the comments below.