Summer is about to get so much hotter and, no, we're not talking about the weather. Hint, hint, it's you! So raise your hand if you're prepping for that summer honeymoon vacay! We've got you covered with some essentials that will make you feel like a Victoria's Secret bombshell from the beach to your dinner reservations.
Oh and if you're also looking for a little something to spice things up in the hotel room, you're going to also want to read all about Rihanna's Fenty bridal box. She's got your backside.
Be warned, your boo's jaw will drop…
The Outfits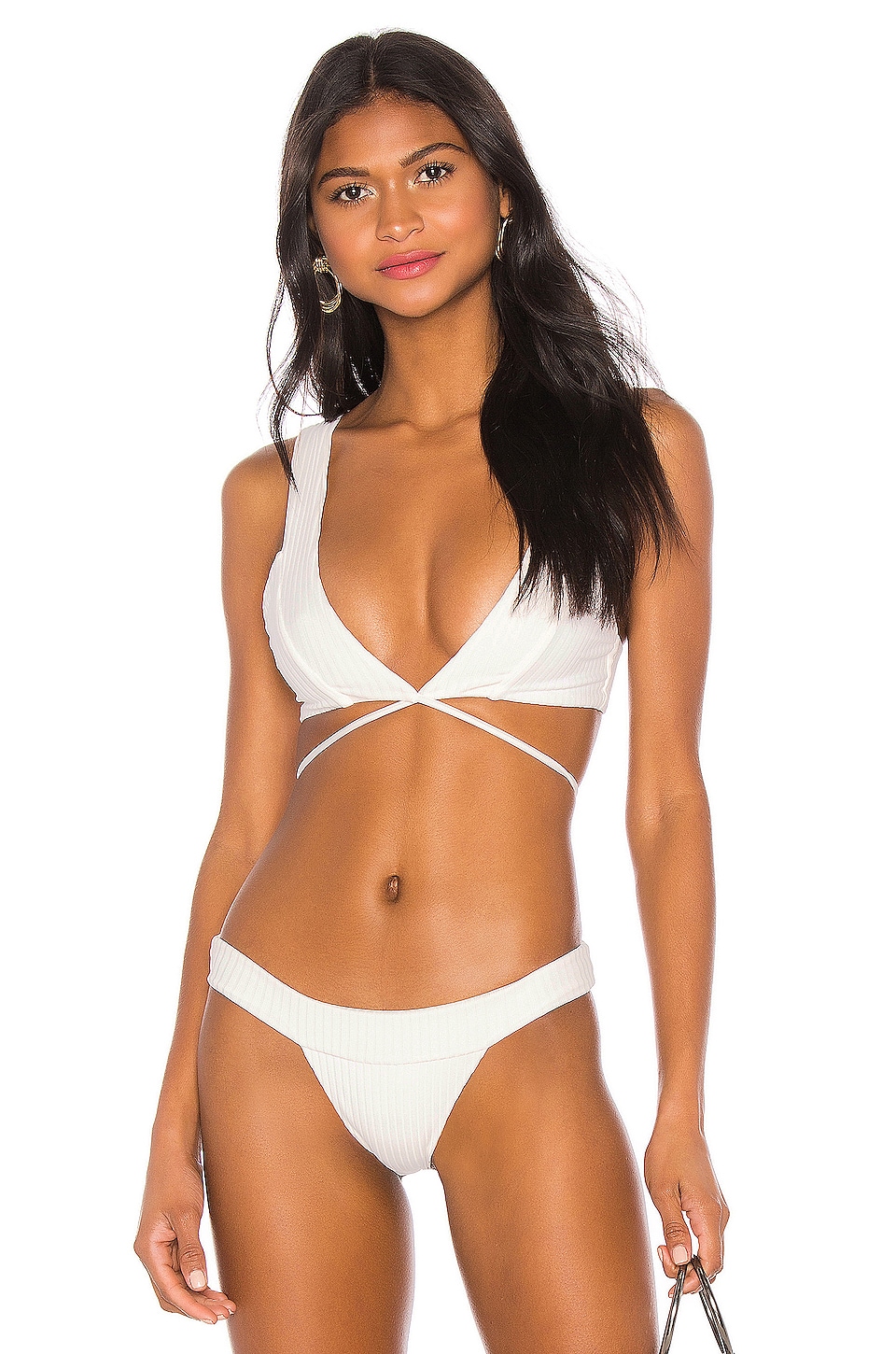 Ready to rock those gorgeous curves? The Sade Bikini takes beach style to another level with its unique wraparound styling and thick straps to make sure everything stays safe and comfy.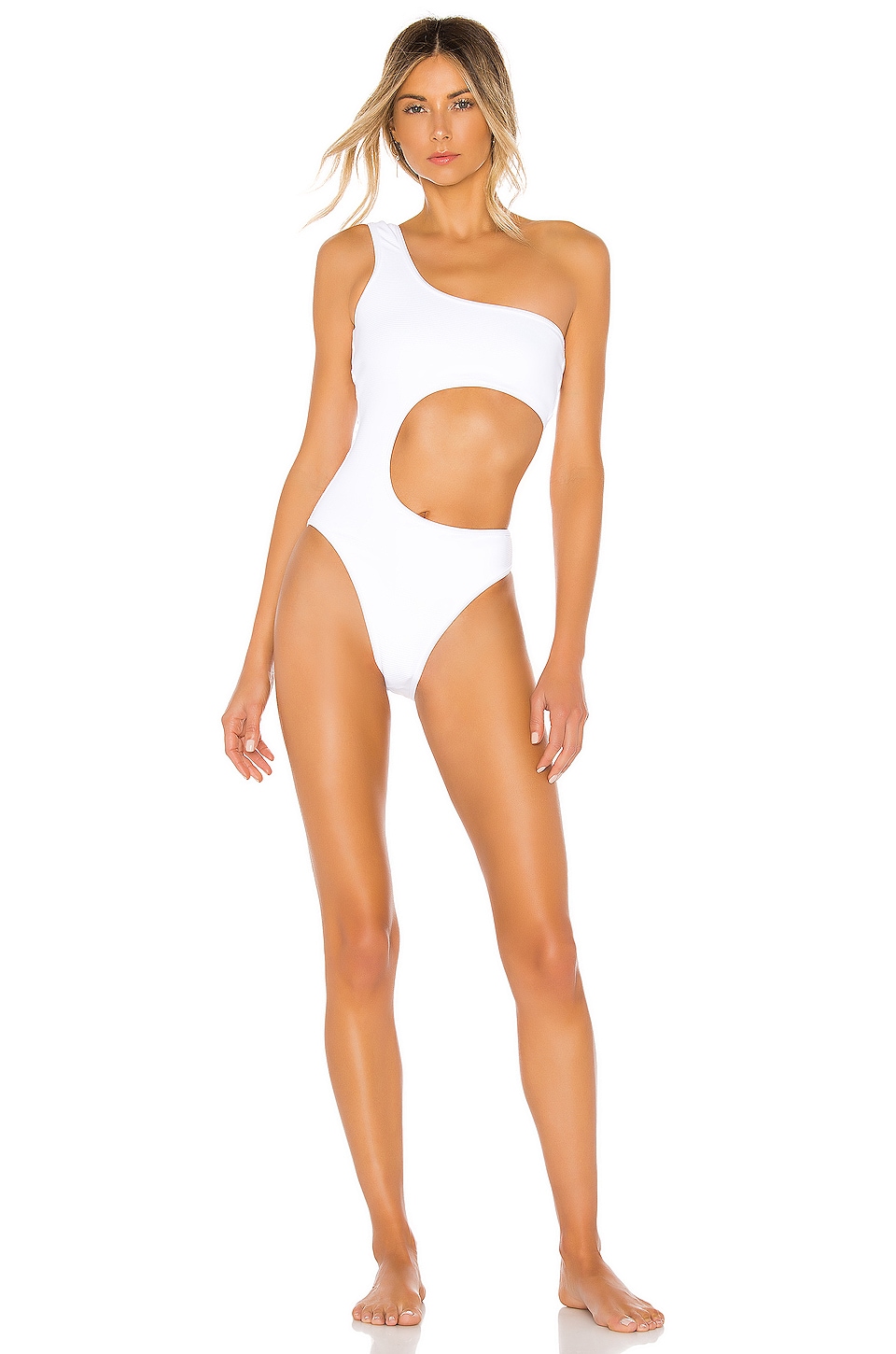 Don't want a two-piece but still want to keep that element of sexiness? The Kristin One Piece is exactly what you need. This pristine white suit has gorgeous ribbed fabric that feels like anything but basic. You'll have modest back coverage and a peek-a-boo side for that extra oompf.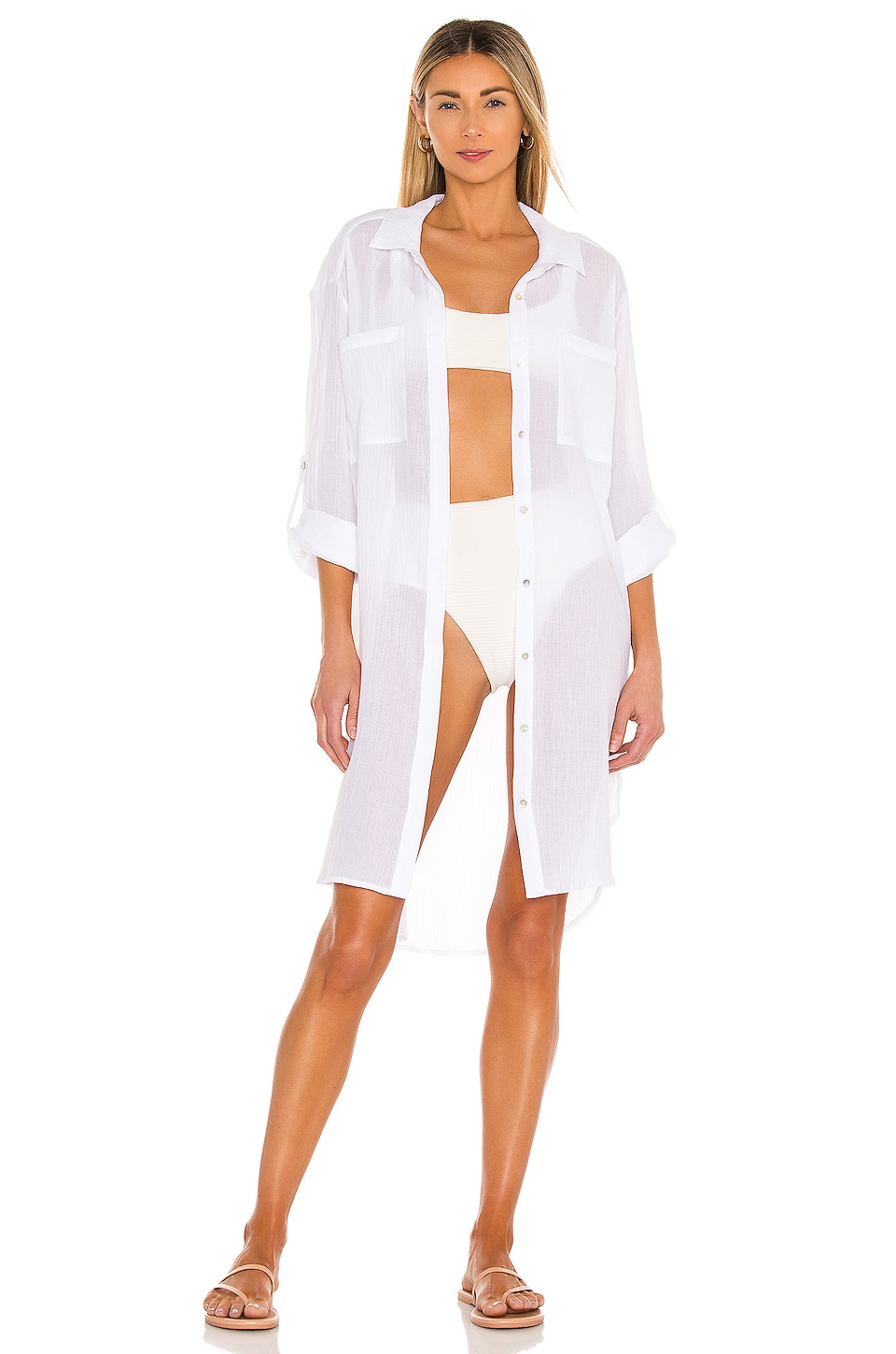 No matter what you pick, you can't forget to add in a cute tunic, like the Crinkle Twill Beach Tunic, to arrive in style. Button it up or leave it open, how much coverage you want is your choice.
Need some styling inspo for these swimsuits and tunic? Add on Valentino's Garavani Go slides for the ultra-luxe look.
Own that sunkissed look in style for some evening cocktails in the flirty Fuel Your Fire dress. The fit and flare style of the dress and its floral pattern will accentuate your gorgeous figure making you feel ready to own whatever room you walk into. Complete the look with Steve Madden's Charlee Clear heels and the super cute beaded tote in the accessories inspo below!
The Accessories



Pack up your phone, sunscreen, and snacks in style with the Wood You Handle This bag. We love the ivory but if you want to add a pop of color to the outfits, the bag is also available in black, tan, and mauve.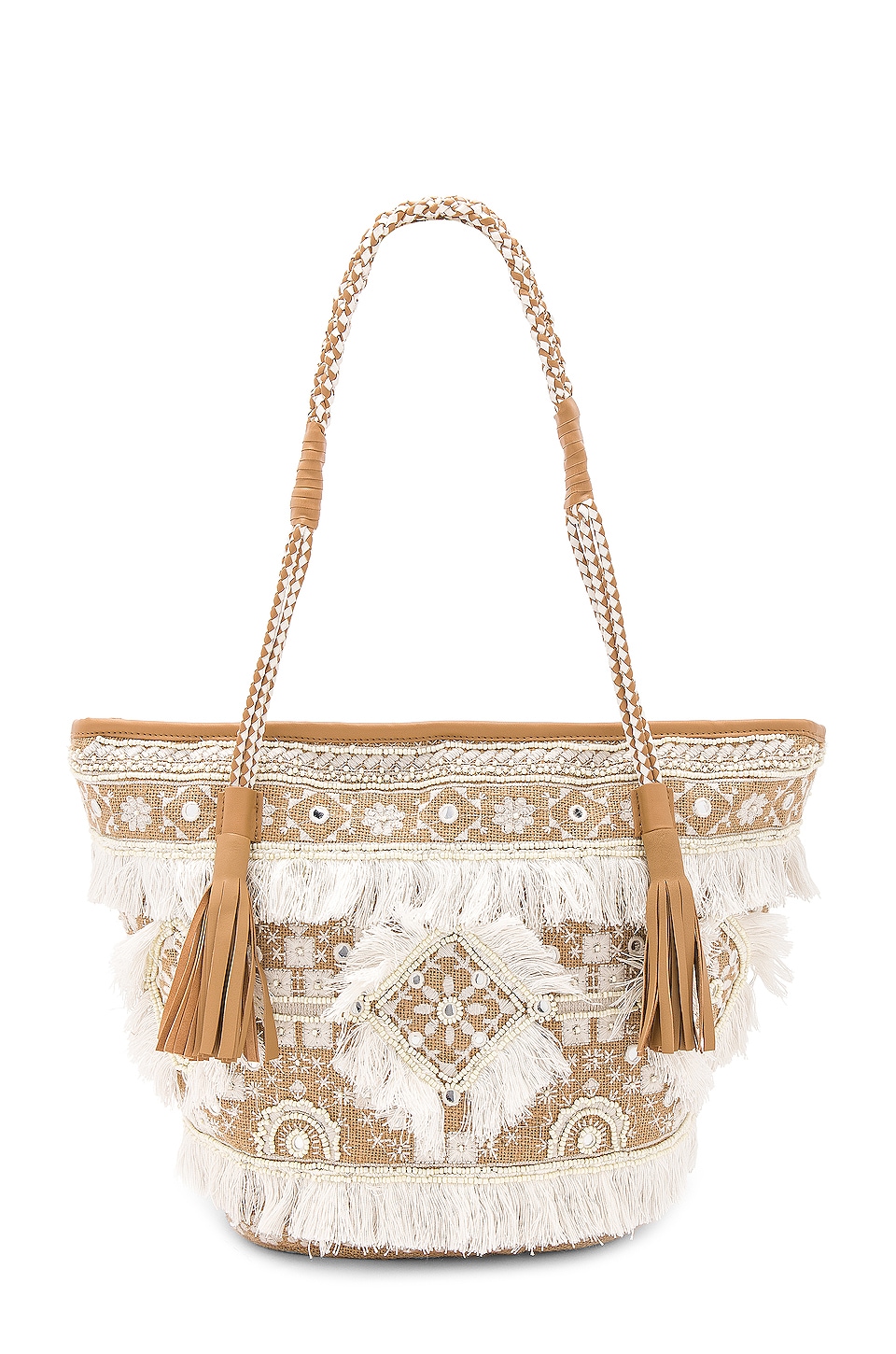 Let's be honest, who doesn't love finding the perfect accessory? Whether you're going for a casual look or dressing up a little, this tote has you covered. Boho babes, you'll love the beaded, mirrored, and fringed details throughout.
We love splurging but, let's be real, we also love finding a bargain! Stay fashionably safe from harmful UV rays in the Sense The Ton Sun Hat. This hat plus the swimsuits and tunic will have you looking like your ready for your own 2-page spread in a magazine.
So what do you say ladies, how would you mix and match these curated styles to build your perfect beachy honeymoon look? Comment below!