Isn't it crazy that spring is almost here? If Winter has left you feeling totally gloomy, it's time to put away the earthy winter tones and bring pink back into your life with these adorable outfits from Lulus. Come on ladies, let's go shopping!
We are so here for this pink trend that's been going on so brace yourselves because we're about to get extra girly and feminine.
Play The Party Fuchsia Off-The-Shoulder Skater Dress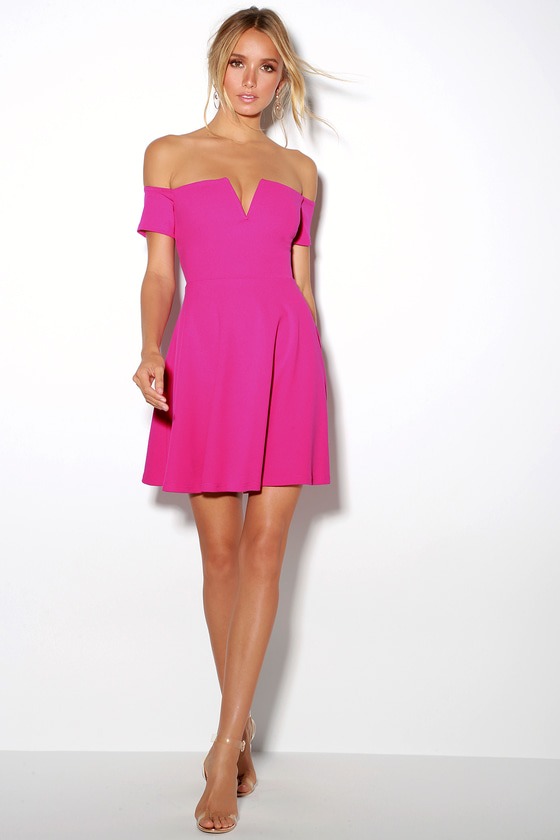 There's no mistaking that the life of the party has arrived when you're in this bold fuchsia skater dress. This dress is pretty much a match made in heaven for the extra-feminine and flirty babe.

Like Elle Woods said in Legally Blonde, "whoever said orange was the new pink was seriously disturbed." There is no way you won't feel like a star in this stretchy knit creating a gorgeous femme silhouette. Top off this look with some clear strappy heels and delicate hoop earrings.
Katrin Mauve Burnout Velvet Floral Print Midi Dress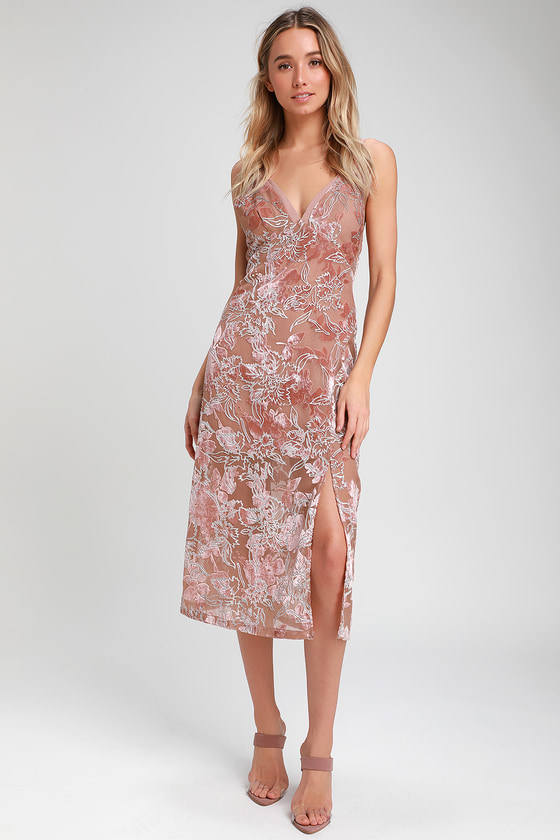 Where are all our 90's babes? This dress is to die for with its unique 90s & boho vibe and its floral accents. If you want to go for a sexy yet elegant look – the elegant mauve color, midi cut, and figure-skimming silhouette with a side slit will bring out your inner goddess. Give this dress your personal touch with a pair of statement earrings and nude heels.
Wrapped Up In Love Mauve Satin Wrap Midi Dress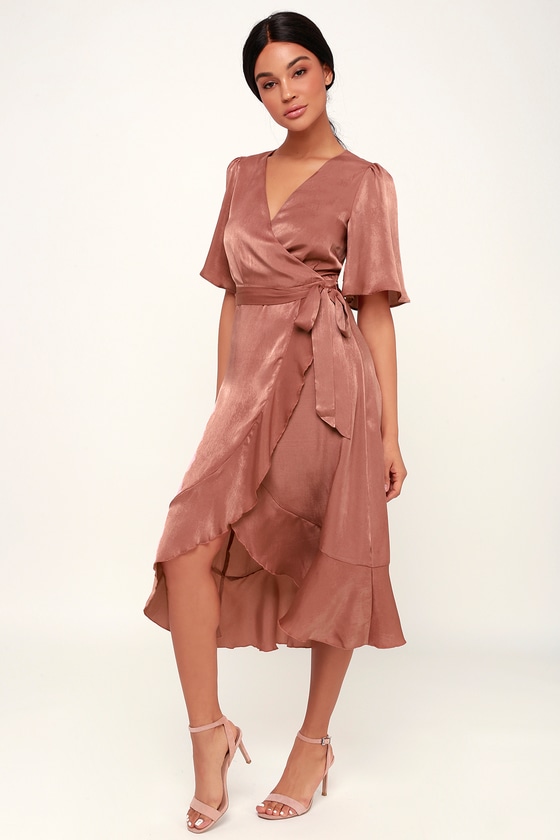 Whether it's fuchsia or blush rose, we equally love all shades of pink. But this mauve has us feeling some type of way. The sophisticated chic babe will love this for a girls night out, or maybe even the rehearsal dinner. The satiny finish, high-low hem, and sash tie will take that feminine energy to an all-time high. Pair this look with some nude strappy heels and an elegant updo. Your love will not be able to take his eyes off you all night long…
Confidence Boost Magenta Off-The-Shoulder-Bodycon Midi Dress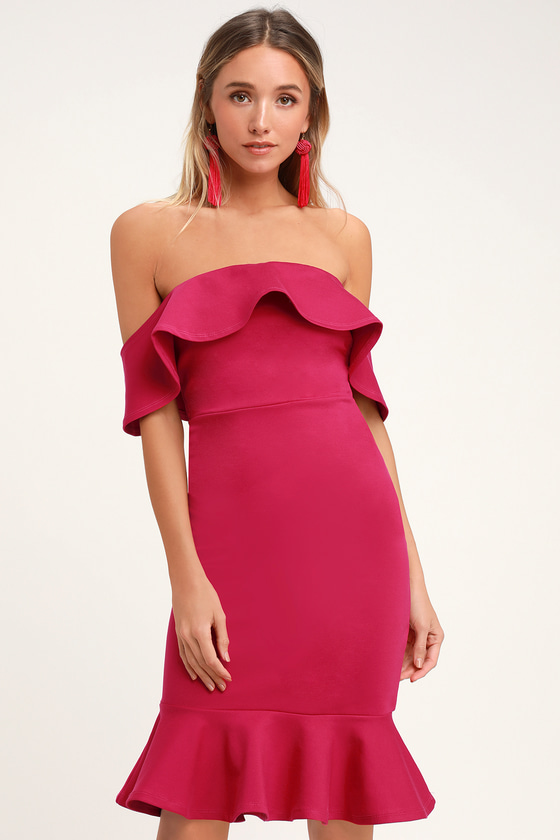 We can already see the classic-style bride who wants to go for a touch of cute and sexy rocking this dress! This style will tastefully hug your figure so you can flaunt those curves on an epic night out for your bachelorette party. Pair it with some fun and colorful earrings, black clutch purse, and heels for a complete look.
Pulse of the Night Hot Pink Satin Cutout Mini Dress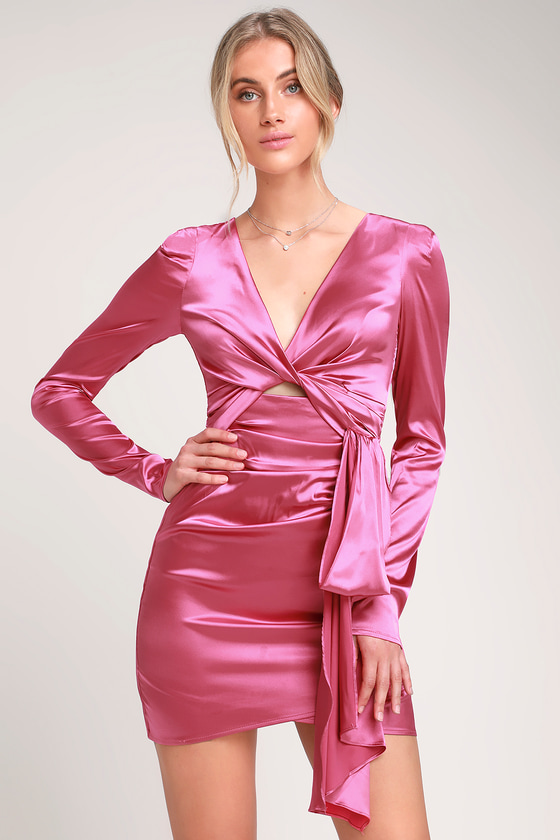 Calling all future brides. Ready to show off what your momma gave ya? This hot pink satin mini-dress is fit for a sensual goddess like you. Your girlfriend's jaws will drop when you arrive to your bachelorette party.. If you want to kick the sexy up a notch or two, pair this dress with a delicate silver necklace and heels.
Amour Hot Pink Velvet High Low Wrap Dress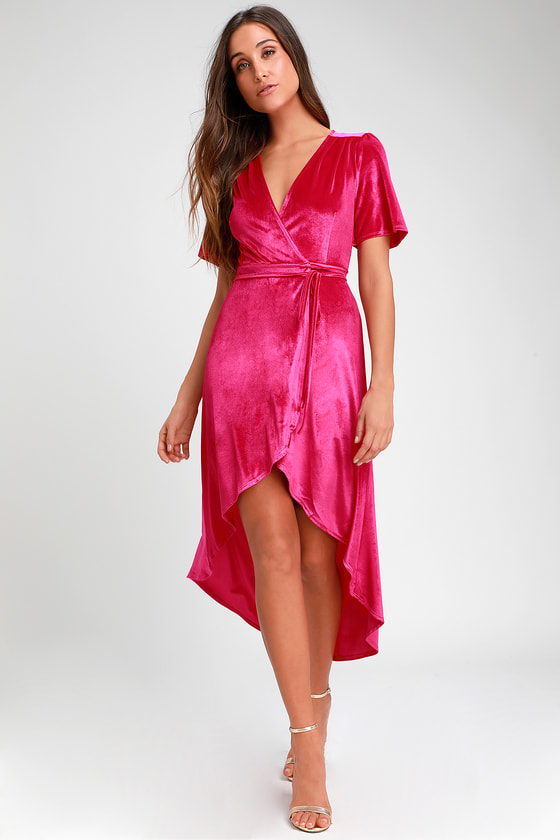 Pink is not just a color, it's an attitude for the bold babe who's not afraid to be the star of the party. Warning, you're gonna make heads turn with how gorgeous you'll look in this dress. The wrap dress shows off those curves and the high-to-low cut pairs beautifully with a pair of strappy gold heels to elegantly highlight your legs.
Keli Light Pink Polka Dot Ruffled Midi Dress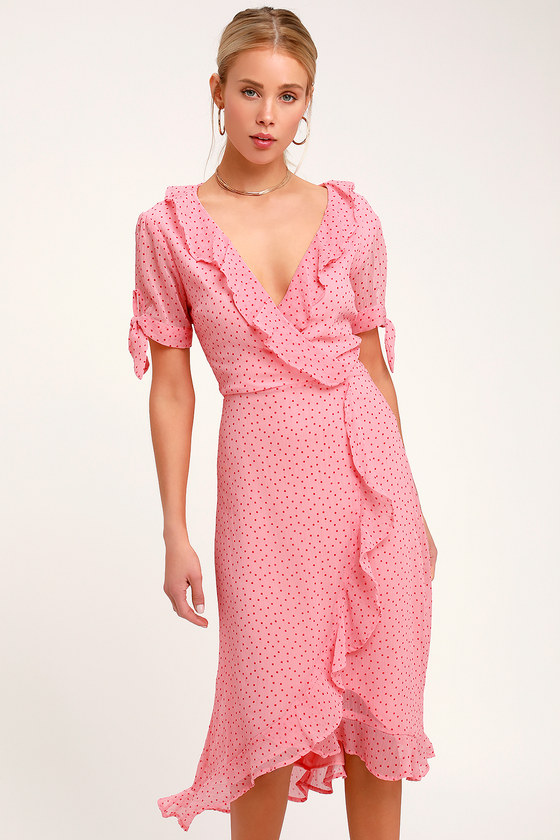 Bring some sweet feminine energy into the room with this adorable light pink and red polka dot print. The high to low style and V-neck give you that tasteful va-va-voom at your rehearsal dinner. Pair it with some red suede heels and gold earrings for that extra oompf.
Can't stop thinking about these pink outfits? Us either! Let us know your favorites in the comments below!